Improve your performance with our container and Roro TOS
built for small to medium terminals.
Discover our solutions dedicated to marine,
river and intermodal terminals.

40
years of experience

50
clients and terminals worldwide

40
motivated employees
Our solutions' features

State-of-the-art container Terminal Operating System.
02
Roll-On/Roll-Off (RORO) vessels management

Manage RORO vessels and general cargo.
03
Vessel and Yard operations

Manage rapidly and efficiently, vessel and Yard Planning

Operate your yard and handling equipments on an interactive and at-scale map.
05
Automatic picking and placing
of containers

Collect containers and handling equipment position in real time
06
Real-time performance dashboard
Access to reports and notifications for smart business decisions.
07
EDI/ API interoperability

Easily share information with your partners per international standards or based on your specifications.

Create in a few clicks customer tariffs, manage automatically customer invoicing.
09
On-premise / in the Cloud

Install our solutions on your network or opt for in-the-cloud solutions… It's up to you!
What clients say

"OSCAR is less complex and more user-friendly than other TOS and Client Support delivers high quality services.»

"OSCAR is a complete software which allows a real-time control of all our maritime operations in Cotonou. Its user-friendly interface couldn't be easier to use for our teams TOS."

"Thanks to the TGIBOX, we have seen improvements in speed and reliability. Drivers save time each time they perform a container move. TGIBOX is a reliable and scalable solution that allows an easy access to the yard reports."
Latest blogs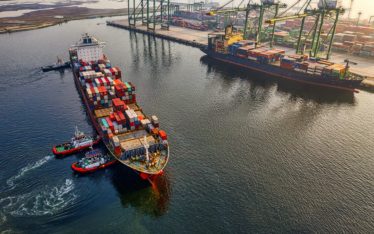 Launch of the first all-electric and autonomous container ship The Yara Birkeland, which has been eagerly awaited after numerous postponements, has been launched. It is continuing its two-year test campaign. Fully electric, autonomous, the 120 TEU feeder is intended to transport the products of the world's leading fertilizer manufacturer Yara. It will start from the...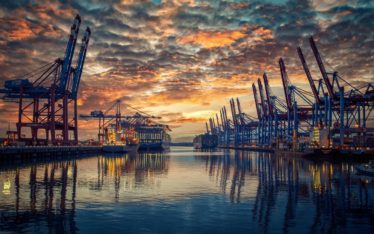 Irish terminal goes live at Port of Dunkirk A novelty in Dunkirk... The DFDS company benefits from a new terminal Ireland at the Grand Port Maritime de Dunkerque. This terminal covers 6,8 hectares. This terminal can accommodate up to 300 unaccompanied trailers. In addition, there are 3,100 linear meters of parking lines intended to accommodate...